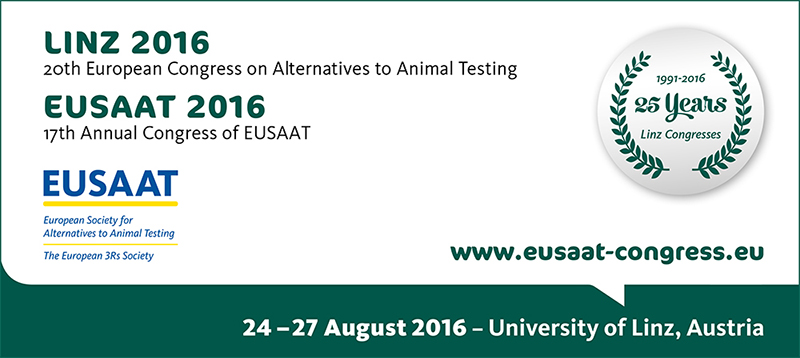 Seminar Classification and Reporting of Severity
24/25/26 August 2016, Johannes Kepler University Linz, Austria
Kathy Ryder and Anne Dominique Degryse from the FELASA/ESLAV/ECLAM working group will, in an interactive way, examine the process and challenges of achieving consensus on how animal welfare may be affected, how to minimize welfare impact and how to classify severity according to the Directive 2010/63 (prospectively and retrospectively). This workshop is held 3 times (on different days) to allow active participation by all interested.
The seminar is open to participants of the EUSAAT 2016 / Linz 2016 Congress and also to external participants. For the participants of the EUSAAT 2016 / Linz 2016 Congress the seminar is free of charge, external participants of the seminar will be charged in advance with € 50.- All participants will receive a certificate of participation.
The seminar includes:
- The severity framework under the Directive 2010/63
- Training on illustrative models
-- identify potential harms
-- monitoring/end-points
-- prospective severity classification
- Assessment of actual severity
- Q&A
 date option I - 24 August 2016 - 15:20-17:20
 date option II - 25 August 2016 - 11:15-13:15
 date option III - 26 August 2016 - 11:15-13:15
Partners of the Seminar Classification and Reporting of Severity:


FELASA, the Federation of Laboratory Animal Science Associations


ESLAV - European Society for Laboratory Animal Veterinarians


ECLAM - European College of Laboratory Animal Medicine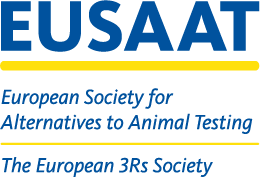 EUSAAT - European Society for Alternatives to Animal Testing
Venue
Johannes Kepler University (JKU) Linz (congress venue)
Altenberger Str. 69
4040 Linz, Austria
For more information please contact the congress office!